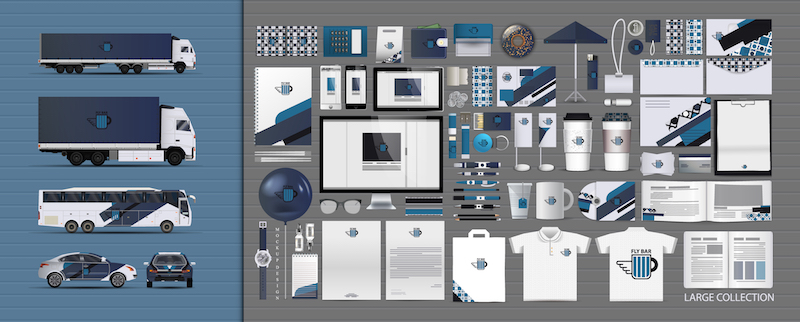 BRAND STRATEGY & GUIDELINES AGENCY
WE BRING BRANDS TO LIFE
MAKE SURE YOUR BUSINESS IS NOTICED IN THE MARKET BY HAVING A STRONG BRAND IMAGE & STRATEGY
If you're considering creating a new brand or redeveloping an existing brand then Streets Marketing can help you formulate a Brand Strategy and a Brand Image for your business.
A brand strategy provides your business with a route map to success. It answers the big questions: who, where, why and what.
Having a powerful brand will create awareness, customer engagement, and sales for your business.
A brand communicates your USP – unique sales proposition – what makes it different – which is how you make your brand stand out from the competition.
THE FEEL FACTOR
Branding is how you make your customers feel about themselves and their decisions when they are interacting with your brand. It's why customers shop at store A vs. store B even if the price or product might be the same, or not that much different.
BRAND DEVELOPMENT EQUALS SUCCESS
Developing a strong, authentic brand and delivering it consistently is the foundation upon which every successful business is built. Streets can help you lay that first stone. We'll help uncover what makes you special, differentiates you from the competition and defines who you are and what you want to be, and what your target audience wants you to be. The development of your brand will be essential to consistently delivering the right message to the right people to create the right reaction.
Here at Streets Marketing Agency, we understand the importance of branding and its value to your customers and business. We create bespoke Brand Strategies, Brand Image & Guidelines Documents for your business. Streets offer a Brand Development Consultancy Service and Brand Workshops.
OUR APPROACH
Stage 1 – Brand research
Stage 2 – Brand strategy
Stage 3 – Brand identity
Stage 4 – Brand planning
Stage 5 – Brand activation
Stage 6 – Brand management
BRANDING IS ALL ABOUT YOUR CUSTOMERS
Branding is about the promise of a distinct, memorable experience for your customers. It's about telling your customers what you do for them and how you are different in the market; it's about creating an expectation and delivering it consistently every time your customers come into contact with your brand at every customer touchpoint platform – print, digital and audio – including; business cards, website, shop window, sales and promotional materials, your office, vehicle graphics, packaging, advertising campaigns, social media platforms, billboard, audio, mailings, merchandise, exhibitions, your business, and even the way you answer the phone.
BRANDING WILL CREATE DESIRE WITH YOUR CUSTOMERS
READ MORE
WHY DOES MY BUSINESS NEED A BRAND STRATEGY AND IDENTITY?
It will ensure your customers recognise you in the busy market-place
It will give your customers a unique experience, create awareness and engagement
It will help your business stand out from your competitors
It will position and differentiate you in the market
It will give your business a voice so you can spread your message and engage with your prospects and customers
It will add value to the business and product
BRAND ASSOCIATIONS
A brand is a set of associations that a person makes with a product or service. As a business you have little control over Brand associations – this is what your customers think and associate with your brand.
To illustrate the idea, let's take one of the best-known products, or Brands, in the world, Coca-Cola.
Although essentially just a soft drinks product, Coca-Cola the drink is eclipsed by the sheer might of Coca-Cola the Brand. This phenomenon is best summed up by the following quote from a Coca-Cola executive:
"If Coca-Cola were to lose all of its product-related assets in a disaster, the company would survive. By contrast, if all consumers were to have a sudden lapse of memory and forget everything related to Coca-Cola, the company would go out of business."
WHERE DO WE START?
We have a sit-down meeting and brain-storming session with you.
THINK
WE ASK
The BIG idea – what lies at the heart of your company?
Purpose – how does the brand improve the world?
Vision – what is the brand's ambition?
Values – what five distinctive qualities does the brand stand for?
Mission statement – what is your purpose?
Proposition – why do I need the brand?
Positioning – where is the brand in relation to its competitors?
Personality – what is the brand's character?
Audience – who is interested in the brand?
Voice – how do you want to express what you do through words, style, and speech to engage and motivate your customers?
Image – what impression do you want to create in your customers' minds?
Messages – what effective messages do you want to send to your customers?
THINK
How can my Brand stand out? What is unique about it – USP – what is its unique sales proposition.
What emotions does it stir up – ESP – emotive sales proposition.
What problem does it address?
What desires does it create?
Ask why? What? When? How?
What does my Brand offer?
What makes my Brand different from its competitors?
What is my Brand's personality?
What is my Brand's position in the market?
READ MORE
Your Brand lives every day
Think of your Brand as a person with a distinctive personality.
We help you write positioning statements and a story about your Brand which includes
Your target audience
We list the features and benefits
We determine which benefits are the most important to each of your customer segments
We decide what makes you unique, and what unique or emotional value do you provide to your customers
We create customer touch-point maps
We help you write clear brand messages
A BRAND IS A PROMISE TO YOUR CUSTOMERS
We help you write your brand promise. A brand promise tells your customers what they can expect from your products or services, and how it's different from competitors in the market.
BRAND IMAGE
Working with one of our design partners we create a powerful brand logo and image for your business. A brand that is:
Unique to you and your business
We will help you choose the right image and style for your brand, in terms of logo, colours, fonts, images, photography style, and other visual elements that match your brand strategy
BRAND MANAGEMENT TECHNIQUES
Once your encompassing brand strategy and image is in place you need to consider how you will communicate it and then how you will manage and develop it over time Streets will help you achieve this goal.
PRICES:
Brand Strategies start from £350.
Design & Brand Guidelines between – £25 – £75 per hr.
If you're considering creating a new brand or redeveloping an existing one then speak to us on 01485 779454
M: 07855 447 968 or email maddie@streetsmarketing.co.uk
WE BRING BRANDS TO LIFE