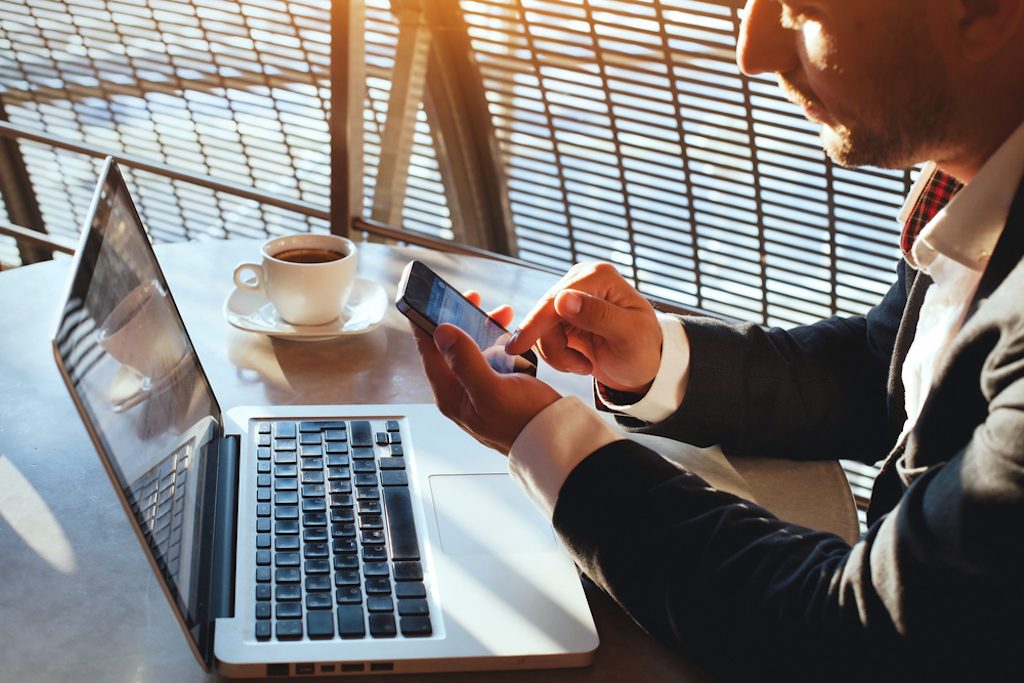 EMAIL NEWSLETTER MARKETING 
Engage with your customers – grow your audience
Streets create email newsletter campaigns that are designed to inspire, engage with your customers and drive leads to your website.
We ensure that your email marketing is integrated into your overall digital marketing strategy, so sending the right message at the right time is easy for you and your business. Meaning you reach your business goals and targets and give customers a great experience – one they will remember and will help support customer loyalty and long-term relationships building and increase buying behaviour.
Giving you highly effective bespoke email marketing solutions will give you the opportunity to promote your business, your brand, people, products and services.
We provide:
Analytics tracking
Bounces and unsubscribers
Scheduling
Personalisation
Duplicate reduction
Subscriber list integration
Remarketing to existing customers
And can help with new sign-ups
Our Approach:
We meet or speak on the phone.
We ensure that your business is compliant with GDPR and is registered with Data Protection.
We create a tailored email marketing plan for your business that's complaint with your brand guidelines, business goals, and key messages.
We create a schedule and discuss which planning tool works best for you and your business.
We discuss assets, content and a production schedule.
We offer content writing and photography services if required.
Our digital team create bespoke Email Newsletter Campaigns for your business that work across desktop and all mobile devices, including tablets, and are responsive.
We aim to keep your customers engaged with valuable content, desirable images, creative design, offers, links through to your website and clear call to action points.
We can store your customers' data securely and mail it for you using secure systems and the latest technology.
We can A/B test Campaigns and see which subject line or template works best.
Our email Campaigns typically have a 30 – 40% opening rate and a good click-through rate too.
We are ethically priced and provide a detailed quote on request.
Email marketing campaigns start from £150
Contact Us
WHY CHOOSE EMAIL NEWSLETTER CAMPAIGNS?
Many businesses devote a lot of time, budget and resource to lead generation when there's a far more cost effective and rewarding way to boost sales, to keep in regular contact with the customers you already have, even those who have not purchased from you yet.
Not everybody is ready to buy on the first contact. Research suggests that only 2% of deals are struck at first contact. The other 98% only happen once a certain level of trust has been established. Contacts that are not turned into sales straight away are often lost but this is an opportunity for you to engage with customers to engage and grow your business.
If you keep in contact regularly in ways that people appreciate and find useful they will reward you with their business,
BENEFITS OF EMAIL MARKETING
Maintain a relationship with customers.
Turn unconverted leads into customers who buy from you.
Distribute informative engaging content relevant to your market.
Go Social – people can share it.
Email newsletters complement your website.
Track and measure, giving you insight into your customers' buying behaviour.
STAND OUT FROM THE CROWD AND INCLUDE VALUABLE CONTENT IN YOUR EMAILS
Keeping in touch with valuable content means your customers will receive information that they value and can learn from. You get an opportunity to build relationships, prove your expertise and stay in contact, so they will remember you when the need arises. The sales side of the information should be 40% of the actual content itself. Include engaging articles, images, videos, surveys, competitions, offers, news, links to blogs, and your website.
WHERE DO I START?
First, you need to register to collect personal data.
WHY?
The Data Protection Act 1998 requires every business processing personal data to be GDPR compliant and register with the ICO, unless they are exempt. 
WHY DO I NEED PERMISSION TO EMAIL CUSTOMERS?
By having permission from your customers allows you to build a list of potential customers who want to hear from you so your newsletters will not be regarded as SPAM. Customers who opt-in want to hear from you and what you have to say.
To get permission you will need a domain page, a capture page, and an auto-responder.
The best way to collect data is online through your website. You can do this by having a registration area or a capture page. A capture page is the place on your website where your customers register their data and sign up with you.
ASK WEBSITE VISITORS TO SIGN-UP FOR
To sell or buy items from your website – e-commerce websites.
WHAT INFORMATION SHOULD I COLLECT?
Name:

 

so you can personalise your direct mail campaigns (email and postal).
Address (including postcode and country):

 

so you can contact your customers for a postal direct mail campaign.
Mobile phone number: for mobile phone marketing campaigns.
Email address: for email newsletter marketing campaigns.
Gender – female or male and age if possible.
You may want to collect more information at these collection points, such as occupation and hobbies, but remember the more questions the less likely people are to register due to time.
BE HONEST AND BUILD TRUST
Once people have registered their details ask them to opt in to receive email newsletters – this means they actually have asked to receive communications from you, and are therefore more likely to open and read. Tell people what they are signing up for, for example, you are signing up to receive regular email newsletters.  These will contain free marketing tips, tactics and valuable information to help you grow your business. You can unsubscribe at any point.
Once a person has registered and opted in then it's a good idea to send an auto responder thanking them and asking them to confirm their email again with a two layer policy.
HOW TO MOTIVATE MORE SIGN-UPS
Ask existing customers to opt-in. It makes sense to start with the people you already know.
Make sign-up easy. Joining up your blogs with your website via social media should get a stream of interested people who like what you say. A retweet button will help customers share your valuable content with their followers and include a sign-up to your newsletter. Make it really easy for people to subscribe with a clear and accessible sign-up form.
Use an ethical bribe; you can use your valuable content as a lure for newsletter sign-ups. The promise of a free download written on key subjects will tempt some people to want to hear more from you.
Promote your list widely. Whenever you meet people or speak to new contacts in the real world as well as online invite them to opt into your email contacts list.
Cross-promote. Encourage sign-up from your Facebook account, through Tweets, etc. Engaging headlines that offer little snippets of the stories can tempt people to sign up and read more.
RESPONSIVE EMAIL NEWSLETTERS
If you send email newsletters, it's likely that a growing percentage of your subscribers are reading messages on an iPhone, Android, tablet or similar. Research conducted in 2011 found almost 20% of email opens occurred on a mobile device, rising dramatically from a mere 4% of the market in 2009. IOS devices accounted for over 90% of these reported opens.
We design email newsletters to display optimally on mobile devices. This is just as important as ensuring it can be read on long-standing email clients like Outlook and Gmail. In fact, mobile email client usage is soon set to eclipse both that of webmail and desktop clients, meaning that providing a less-than-optimal reading experience on the small screen may not only inconvenience a few recipients but eventually the majority. This could lead to diminished opening rates.
We can help you register, set-up, and collect data following the strict UK guidelines and procedure. We can also:
Prepare the digital marketing communications plan including goals, budget, brand guidelines, key messages, and ensure KPIs are in place.
Identify market segments using customer insight.
Prepare the brief for the campaign.
Production:

 

schedule and prepare production deadlines; communicate and train teams.
Plan the best times to contact your database using customer insight.
Creative development: source content, write copy, subject line, source images, critique design.
Develop and code the HTML newsletter.
Help you update your website if necessary.
Send the email newsletters to your mailing list.
The campaign is measured using key performance indicators/reports: so you can see who opened, when and where, what they clicked through, using Google Analytics you can look at the conversions.
Watch your Business GROW.
WHAT IS SPAM?
Spam is unsolicited and unwanted JUNK MAIL. You will never be at risk if you have followed the guidelines
Always ask people's permission to email them
Give the recipient an easy option to unsubscribe
Only send information they will find valuable
Ensure it is well written.
Use a professional or designed/developed template
Always send from a professional company like Streets not your own email account.
Call us to discuss your marketing requirements on 
01485 779454  Mobile: 07855 447 968 or email Maddie@streetsmarketing.co.uk
Or message us on Facebook
Or connect with Managing Director Madeleine Lillywhite on LinkedIn.