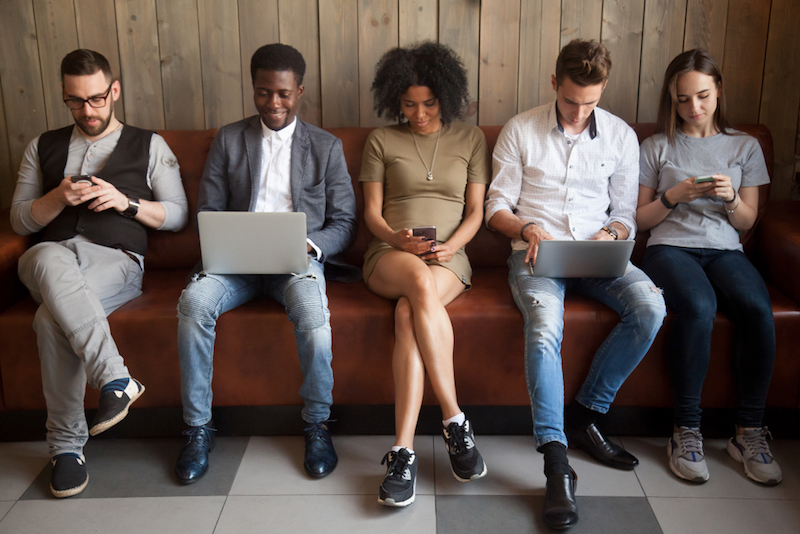 DIGITAL MARKETING STRATEGY
We create Digital Marketing Strategies for your businesses.
Why do you need a Digital Marketing Strategy?
A sit-down meeting, presentation, insights and question time will clearly analyse the reasons why your business wants or needs digital channels to reach customers – what are the benefits to the business? What value will it bring?
It will outline what resource and budgets are available internally.
A written strategy gives you direction and focus.
It ensures everyone is on board – and on the same page.
You'll be better resourced.
It will limit duplication and wastage – saving you time and money.
It will help you optimise and stay ahead of the competition.
Engage With Your Audience Through Digital Marketing
Our Approach:
Our Digital Marketing Strategies Include:
Step 1: A Situational Analysis
Step 2: Establish SMART Objectives
Step 3: Strategy & Marketing Mix
Step 4: Digital & Tactical Strategies
Step 5: Action
Step 6: Measuring Results
There are so many digital tactics and channels available to help you market your business and target your customers in the right place, at the right time, with the right key messages and offerings.
Speak to us 01485 779454
 or 0785 544 7967. Email: Maddie@streetsmarketing.co.uk
A Digital Marketing Strategy Can Include Any of the Digital Marketing Channels Listed:
Digital Audio Streaming Advertisements
A Responsive Website.
Apps.
Email Newsletters.
Social Media organic and paid-for campaigns on Facebook, Instagram, Twitter, LinkedIn, Pinterest, Snap Chat, Games, Apps, You Tube, etc.
Video – streaming video and other more visitor-engaging material on a website supplies depth and interest to users; have a video on a website and traffic will increase.
Search Engine Advertising.
Value-added content.
Mobile Advertising to Smartphones.
Mobile Marketing.
Mobile ad campaigns.
Google Display Ads.
Banner Ads.
Pay Per Click.
Google Ad words.
Mobile Ads.
Affiliate.

Pop-ups (pop-unders).

Floating, sliding, crawling and bouncing advertisements.

Also known as hover ads or tokens (a virtual token), this pop-up may float, slide, creep, bounce or hover around the web page's content.
In-text advertising or website page in texts is reader activated and so ensures a high degree of targeting, relevancy, and value.
Words and phrases within the website content are linked to relevant text/video ads.
Third party website with high traffic levels/numbers for your target audience.
PCC sponsored search engine results.
Search Engines such as paid results – Google Adwords.
Within a third-party e-zine.
Rich media advertisements are defined as advertisements that are not static but provide animation, audio or interactivity.
BENEFITS OF DIGITAL ADVERTISING
A way of engaging with your customers in their environment.
Helps stimulate a demand for your products or service.
A way of communicating your brand and messages to your target audience.
Allows a brand to be creative and have a voice.
Allows you to educate the market as to why they need your product or service.
Part of your branding strategy.
A DIGITAL ADVERTISING STRATEGY SHOULD INCLUDE
The introduction.

Advertising objectives (SMART, decide on the KPIs).

Define the audience or segments (in terms of age, demographics).

Research the audience looking at insights, customer buying behaviour, where they buy from, what they read, websites they visit, radio stations they tune into, places they travel, hobbies they have, past campaigns.

Agree on the message to each audience. Describe why you are better than the competitor, how you are different, where your position is in the market, the customer offer, the appeal and what the brand promise is.

Look at your competitors.

Decide which Marketing Communication tools are the best approach.

Creative strategy.

Brief.

Communicate to the team.

Creative.

Proof.

Amendments.

Test.

Schedule.

Implement.

Measure and analyse.
Speak to us 01485 779454 or 07855447968
Or connect with Madeleine Lillywhite on LinkedIn.